Our School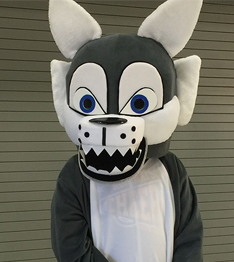 Ron Watson Middle School provides outstanding sixth, seventh, and eighth grade education in Yuma, Arizona. You'll find our school at 9851 E. 28th Street. At Ron Watson, we create a learning community where all students will achieve academic success and become citizens with strong, positive character. We devote our best time and energy to implementing challenging curriculum and programs that ensure our students' success.
Ron Watson teachers and staff continue to use current data, assessments, and practices to refine academic programs and increase the performance of our students. We know that involved and informed parents are essential for successful students. At Ron Watson, we work hard to maintain excellent communication with parents through school newsletters, calendars, notes, phone calls, and conferences.
We enjoy staying involved and active in our community. We love our city and consider Yuma a wonderful place to live and raise a family. Don't just take our word for it; look what the experts are saying. Money magazine recently ranked Yuma, AZ, as one of the top places to live in the United States.